DAILY LIVING
All throughout the Bible we can find guidance for our daily lives. A well-known example would be the Ten Commandments in Exodus, where we are shown how to love God and how to love people—which Jesus re-emphasized in the New Testament (Matthew 22:37-40). God's law shows us the path to follow and the pitfalls to avoid, leading us toward wholeness and balance.
Additionally, by being a Christian and following God, we answer His call to be stewards of the earth until He returns. That also includes taking care of ourselves, caring for our minds and bodies which in turn nourishes our spirit. 
The following statements describe what the Seventh-day Adventist Church believes about what it means to live each day as a follower of Christ.
---
17. Spiritual Gifts and Ministries
God bestows upon all members of His church in every age spiritual gifts that each member is to employ in loving ministry for the common good of the church and of humanity. 

Given by the agency of the Holy Spirit, who apportions to each member as He wills, the gifts provide all abilities and ministries needed by the church to fulfill its divinely ordained functions. 

According to the Scriptures, these gifts include such ministries as faith, healing, prophecy, proclamation, teaching, administration, reconciliation, compassion, and self-sacrificing service and charity for the help and encouragement of people. 

Some members are called of God and endowed by the Spirit for functions recognized by the church in pastoral, evangelistic, and teaching ministries particularly needed to equip the members for service, to build up the church to spiritual maturity, and to foster unity of the faith and knowledge of God. 

When members employ these spiritual gifts as faithful stewards of God's varied grace, the church is protected from the destructive influence of false doctrine, grows with a growth that is from God, and is built up in faith and love. 

(Acts 6:1-7; Rom. 12:4-8; 1 Cor. 12:7-11, 27, 28; Eph. 4:8, 11-16; 1 Tim. 3:1-13; 1 Peter 4:10, 11.)
Learn more about Spiritual Gifts and Ministries
---
18. The Gift of Prophecy
The Scriptures testify that one of the gifts of the Holy Spirit is prophecy.

This gift is an identifying mark of the remnant church and we believe it was manifested in the ministry of Ellen G. White. Her writings speak with prophetic authority and provide comfort, guidance, instruction, and correction to the church. 

They also make clear that the Bible is the standard by which all teaching and experience must be tested. 

(Num. 12:6; 2 Chron. 20:20; Amos 3:7; Joel 2:28, 29; Acts 2:14-21; 2 Tim. 3:16, 17; Heb. 1:1-3; Rev. 12:17; 19:10; 22:8, 9.)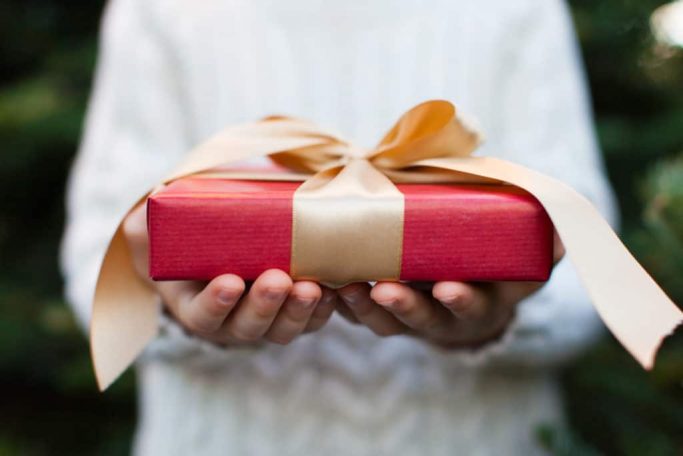 Learn more about The Gift of Prophecy
---
19. The Law of God
The great principles of God's law are embodied in the Ten Commandments and exemplified in the life of Christ. They express God's love, will, and purposes concerning human conduct and relationships and are binding upon all people in every age. 

These precepts are the basis of God's covenant with His people and the standard in God's judgment. Through the agency of the Holy Spirit they point out sin and awaken a sense of need for a Saviour. 

Salvation is all of grace and not of works, and its fruit is obedience to the Commandments. 

This obedience develops Christian character and results in a sense of well-being. It is evidence of our love for the Lord and our concern for our fellow human beings. The obedience of faith demonstrates the power of Christ to transform lives, and therefore strengthens Christian witness. 

(Exod. 20:1-17; Deut. 28:1-14; Ps. 19:7-14; 40:7, 8; Matt. 5:17-20; 22:36-40; John 14:15; 15:7-10; Rom. 8:3, 4; Eph. 2:8-10; Heb. 8:8-10; 1 John 2:3; 5:3; Rev. 12:17; 14:12.)
Learn more about The Law of God
---
20. The Sabbath
The gracious Creator, after the six days of Creation, rested on the seventh day and instituted the Sabbath for all people as a memorial of Creation. 

The fourth commandment of God's unchangeable law requires the observance of this seventh-day Sabbath as the day of rest, worship, and ministry in harmony with the teaching and practice of Jesus, the Lord of the Sabbath. 

The Sabbath is a day of delightful communion with God and one another. It is a symbol of our redemption in Christ, a sign of our sanctification, a token of our allegiance, and a foretaste of our eternal future in God's kingdom. 

The Sabbath is God's perpetual sign of His eternal covenant between Him and His people. Joyful observance of this holy time from evening to evening, sunset to sunset, is a celebration of God's creative and redemptive acts. 

(Gen. 2:1-3; Exod. 20:8-11; 31:13-17; Lev. 23:32; Deut. 5:12-15; Isa. 56:5, 6; 58:13, 14; Ezek. 20:12, 20; Matt. 12:1-12; Mark 1:32; Luke 4:16; Heb. 4:1-11.)
We are God's stewards, entrusted by Him with time and opportunities, abilities and possessions, and the blessings of the earth and its resources. We are responsible to Him for their proper use. 

We acknowledge God's ownership by faithful service to Him and our fellow human beings, and by returning tithe and giving offerings for the proclamation of His gospel and the support and growth of His church. 

Stewardship is a privilege given to us by God for nurture in love and the victory over selfishness and covetousness. Stewards rejoice in the blessings that come to others as a result of their faithfulness. 

(Gen. 1:26-28; 2:15; 1 Chron. 29:14; Haggai 1:3-11; Mal. 3:8-12; Matt. 23:23; Rom. 15:26, 27; 1 Cor. 9:9-14; 2 Cor. 8:1-15; 9:7.)
---
22. Christian Behavior
We are called to be a godly people who think, feel, and act in harmony with biblical principles in all aspects of personal and social life. 

For the Spirit to recreate in us the character of our Lord we involve ourselves only in those things that will produce Christlike purity, health, and joy in our lives. This means that our amusement and entertainment should meet the highest standards of Christian taste and beauty. 

While recognizing cultural differences, our dress is to be simple, modest, and neat, befitting those whose true beauty does not consist of outward adornment but in the imperishable ornament of a gentle and quiet spirit. 

It also means that because our bodies are the temples of the Holy Spirit, we are to care for them intelligently. Along with adequate exercise and rest, we are to adopt the most healthful diet possible and abstain from the unclean foods identified in the Scriptures. Since alcoholic beverages, tobacco, and the irresponsible use of drugs and narcotics are harmful to our bodies, we are to abstain from them as well. 

Instead, we are to engage in whatever brings our thoughts and bodies into the discipline of Christ, who desires our wholesomeness, joy, and goodness. 

(Gen. 7:2; Exod. 20:15; Lev. 11:1-47; Ps. 106:3; Rom. 12:1, 2; 1 Cor. 6:19, 20; 10:31; 2 Cor. 6:14-7:1; 10:5; Eph. 5:1-21; Phil. 2:4; 4:8; 1 Tim. 2:9, 10; Titus 2:11, 12; 1 Peter 3:1-4; 1 John 2:6; 3 John 2.)
Learn more about Christian Behavior
Marriage was divinely established in Eden and affirmed by Jesus to be a lifelong union between a man and a woman in loving companionship. 

For the Christian a marriage commitment is to God as well as to the spouse, and should be entered into only between a man and a woman who share a common faith. Mutual love, honor, respect, and responsibility are the fabric of this relationship, which is to reflect the love, sanctity, closeness, and permanence of the relationship between Christ and His church. 

Regarding divorce, Jesus taught that the person who divorces a spouse, except for fornication, and marries another, commits adultery. Although some family relationships may fall short of the ideal, a man and a woman who fully commit themselves to each other in Christ through marriage may achieve loving unity through the guidance of the Spirit and the nurture of the church. 

God blesses the family and intends that its members shall assist each other toward complete maturity. Increasing family closeness is one of the earmarks of the final gospel message. 

Parents are to bring up their children to love and obey the Lord. By their example and their words they are to teach them that Christ is a loving, tender, and caring guide who wants them to become members of His body, the family of God which embraces both single and married persons. 

(Gen. 2:18-25; Exod. 20:12; Deut. 6:5-9; Prov. 22:6; Mal. 4:5, 6; Matt. 5:31, 32; 19:3-9, 12; Mark 10:11, 12; John 2:1-11; 1 Cor. 7:7, 10, 11; 2 Cor. 6:14; Eph. 5:21-33; 6:1-4.)