We currently meet every Sabbath (Saturday) at 9:30 AM for Bible Study and 11 AM for Divine Worship. 
Schedule
Every Sabbath (Saturday) 
9:30 AM - 10:45 AM  - Sabbath School 
11:00 AM - 12:30 PM - Divine Worship Service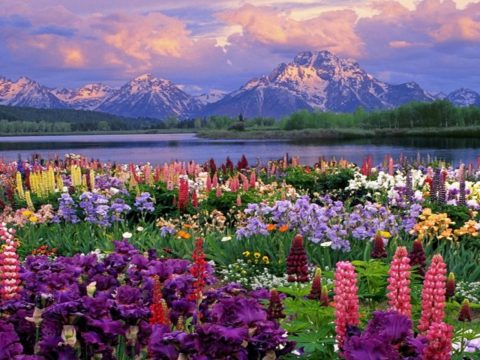 Memory Text: "So Israel dwelt in the land of Egypt, in the country of Goshen; and they had possessions there and grew and multiplied exceedingly" (Genesis 47:27, NKJV).
 See the Calendar for Sunset times and other upcoming events
 Study to shew thyself approved unto God, a workman that need not to be ashamed, rightly dividing the word of truth.   II Timothy 2:15
Genesis (the beginning) is about Jesus: our Creator, our Sustainer, our Redeemer. Everything from the cosmos to our DNA was created and is sustained by the living word of God, Jesus.
During this quarter, as we study the book of Genesis—we will enjoy its beautiful stories and learn to better our walk with the Lord of Creation, the God of Abraham, Isaac, and Jacob.  From Eden to Babel, from Egypt to the Promised Land as we are reminded of our own nomadic journeys, our hope for the real Promised Land, the new heaven and new earth, will be nurtured.  
---
Lesson 13: Israel in Egypt
*June 18–24
Read for This Week's Study: Genesis 46; Rom. 10:12, 13; Genesis 47; Genesis 48; Acts 3:25, 26; Genesis 49; Phil. 2:10; Gen. 49:29–50:21.

* Study this week's lesson to prepare for Sabbath, June 25
---
Study the Bible
God starts where you are.  Choose from many different online studies or request a Bible study partner. 
Spend time daily meditating on God's grace and mercy.  Choose from many free, online, Ellen White inspired devotionals.
---
Volunteer
Our ministry of Friends Serving Friends has been supporting the Hampton/Newport News community for over 20 years...
Additional Resources
Reading room, downloads, and other useful resources to help you in your personal walk or with your ministry. 
---
Remnant Radio
Listen locally on WPMH 1270AM, 100.1FM Wednesdays @ 4:00PM and Thursdays @6:00PM or listen anytime at www.remnant-radio.org for a fresh perspective on faith.
 Youth Ministries
Ask Questions -- Get Answers and Get Involved with young people around the world!
---
---
HEALTH GUIDELINES:
Please refrain from attending services in person if you have a temperature or exhibit signs of a cold, have a cough, or feel ill in any way. Please watch on Youtube.
---
NEW BELIEVER'S CLASS:  Fridays 8-9:30 pm. This class covers all Bible doctrines the SDA Church believes.  Looking for new believers or anyone who desires to learn.   Call 757-206-0655 or complete the form below if you are interested in joining and we will contact you.  
---
---