In Person or on Zoom
We currently meet every Sabbath (Saturday) at 9:30 AM for Bible Study and 11 AM for Divine Worship. 
Schedule
Every Sabbath (Saturday)
9:30 AM - 10:45 AM  - Sabbath School 
11:00 AM - 12:00 PM - Divine Worship Service
Wednesday 6:30 PM - Mid-week Prayer Meeting
or dial in number to join: 1 646 - 876 - 9923 
ID: 931 407 368 
passcode: 047420
---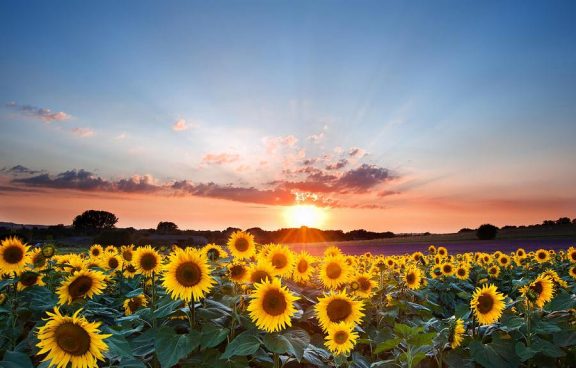 1Peter 5:10
And after you have suffered a little while, the God of all grace, who has called you to his eternal glory in Christ, will himself restore, confirm, strengthen, and establish you..
*April 17–23
The Week at a Glance: What is the name of God? What does it mean? What was the significance of the names God used to identify Himself to Abram? What names did He use to identify Himself? Why did God change Abram's name to Abraham? Why are names important? What conditions, or obligations, were attached to the covenant?
* Study this week's lesson to prepare for Sabbath, April 24.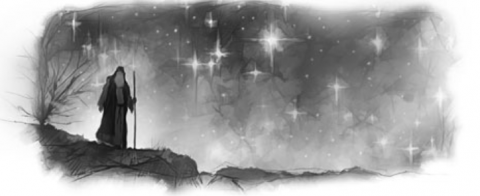 Read for This Week's Study: Exod. 3:14; Gen. 17:1–6; Gen. 41:45; Dan. 1:7; Gen. 15:7–18; Gen. 17:1–14; Rev. 14:6, 7.
Memory Text: " 'I [God] will establish my covenant between me and you [Abraham] and your descendants after you throughout their generations for an everlasting covenant, to be God to you and to your descendants after you' " (Genesis 17:7, RSV).
Watch  popular Sabbath school studies online 
 Study to shew thyself approved unto God, a workman that need not to be ashamed, rightly dividing the word of truth.   II Timothy 2:15
---
Sunset 4/16/21:  7:41 PM 
Sunset 4/17/21:  7:42 PM
---
Announcements 
Week of prayer with Dr. Horst Muller
- Sabbath April 24 & May 1 at 11 am  Dr. Muller will preach live by video stream. 
- Every evening between April 24 and May 1 at 7 PM Dr. Muller will host prayer meeting also by video stream.
HEALTH GUIDELINES:  In an effort to comply with the government's health guidelines, to ensure that we are being mindful of the health of others, and ultimately to prevent church closure, please adhere to the following mandates.
1. Please refrain from attending services in person if you have a temperature or exhibit signs of a cold, have a cough or feel ill in any way.
2. Masks are mandatory and must be worn by everyone within the confines of the church building.
3. Mouths and noses must be always covered while in the building – absolutely no exceptions.
4. Temperature checks are mandatory and will be taken before entrance is allowed into the sanctuary.
5. Upon entering the sanctuary, please sit in the pew seats nearest to the front and then progress towards the back of the sanctuary.  This will limit the exposure to other attendees.
6. Upon conclusion of the service, please exit the sanctuary immediately through the marked door at the front of the church (the one closest to the piano).  Those at the front must exit the building first.
7. There should be no congregating within the confines of the building.  All meetings, greetings and conversations must be conducted in the parking lot.
8. The number of persons in attendance within the sanctuary will be limited to the recommended State's guidelines.  Should the number of attendees exceed the maximum attendees allowed, all additional attendees will be directed to be seated in other areas of the church.
9.  All questions and concerns should be directed to the Church's Health Committee.
PRAY UNTIL SOMETHING HAPPENS: Join us immediately follow the worship hour as we petition God's throne for a revival and healing in our church, our families and our community. Let us continue each Sabbath to Pray Until Something Happens.
NEW BELIEVER'S CLASS:  Thursday's 7-8pm.  Class covers all Bible doctrines the SDA Church believes.  Looking for new believers or anyone who desire to learn.
REMNANT RADIO:  Wednesday & Thursday 4:00pm; WPMH 1010AM, 100.1FM
---
Study the Bible
God starts where you are.  Choose from many different online studies or request a Bible study partner. 
Remnant Radio
Listen on WPMH AM 1010 or FM 100.1 on Wednesdays & Thursdays from 4 PM to 5 PM for a fresh perspective on faith.
---
Volunteer
Our ministry of Friends Serving Friends has been supporting the Hampton/Newport News community for over 20 years...
Additional Resources
Reading room, downloads, and other useful resources to help you in your personal walk or with your ministry. 
---
Guest Speakers
Click here to watch special events
Youth Ministries