Study to show thyself approved unto God, a workman that need not be ashamed, rightly dividing the word of truth.   II Timothy 2:15
---
2ND QUARTER 2021-THE PROMISE: GOD'S EVERLASTING COVENANT
This quarter, entitled The Promise: God's Everlasting Covenant, will look more closely at what God's covenant is, what it offers, and even at what it demands...
God's covenant is motivated by love, His love for the fallen race, a love that led Him to the Cross. It is because of what Christ has done for us that we love God back, and we surrender our sinful ways to Him as well as our fears. We do this because we have been given the best that God can give—Jesus Christ and the redemption found only in Him.
How does it all work?   (excerpted from https://absg.adventist.org)
Study along with us this quarter to find out!
---
*April 17–23
The Week at a Glance: What is the name of God? What does it mean? What was the significance of the names God used to identify Himself to Abram? What names did He use to identify Himself? Why did God change Abram's name to Abraham? Why are names important? What conditions, or obligations, were attached to the covenant?
* Study this week's lesson to prepare for Sabbath, April 24.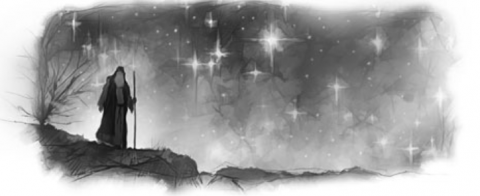 Read for This Week's Study: Exod. 3:14; Gen. 17:1–6; Gen. 41:45; Dan. 1:7; Gen. 15:7–18; Gen. 17:1–14; Rev. 14:6, 7.
Memory Text: " 'I [God] will establish my covenant between me and you [Abraham] and your descendants after you throughout their generations for an everlasting covenant, to be God to you and to your descendants after you' " (Genesis 17:7, RSV).