Who We Are
We are a local fellowship of humble believers, part of a global family of Christians, who hold the Bible as the ultimate authority. Our multi-ethnic group meets each Sabbath (Saturday) for Bible study (Sabbath School) followed by a traditional style Christian worship service.  We look to Jesus Christ alone for our salvation and acknowledge the call to be set apart from the world.   
The Seventh-day Adventist Church is a mainstream Protestant church with approximately 19 million members worldwide, including more than one million members in North America. According to "Amazing  Facts" our movement has become the fastest-growing, most racially diverse Protestant church in the world.[1]
We seek to enhance the quality of life for people everywhere and let them know that Jesus is coming again soon.
---
The Seventh-day Adventists movement is the result of the Protestant conviction "Sola Scriptura" — the Bible as the only standard of faith and practice for Christians.
---
What We Believe
Adventists hold 28 fundamental beliefs (pdf download) that can be organized into six categories—the doctrines of God, man, salvation, church, Christian living, and the restoration of God's creation.
Read each belief and where it can be found in the Bible.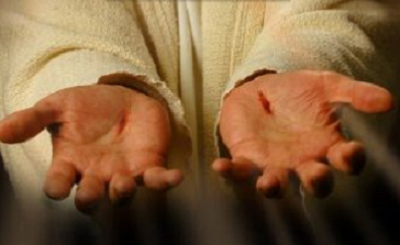 In Summary 
Adventists believe there is one God. And that this one God is three co-eternal beings who work together in unity. The Father, the Son, and the Holy Spirit have always been, and always will be.
Salvation was made possible when the eternal Son became incarnate in Jesus Christ. Through Jesus:
 all things were created,
 the character of God is revealed,
 the salvation of humanity is accomplished,
 and the world is judged.
Jesus lived a sinless life in accordance with the Father's will. He suffered and died voluntarily on the cross for our sins and in our place, was raised from the dead, and ascended to heaven to minister in the heavenly sanctuary on our behalf.
Following his ascension, Jesus sent the Holy Spirit to serve as our Comforter and Counselor. He promised to return to earth a second time to complete His plan of salvation for the final deliverance of His people and the restoration of all things.  Adventists are among the believers who look forward to and live in preparation for that day.
We also believe that God is concerned with the quality of human life and that everything—the way we live, eat, speak, think, treat each other, and care for the world around us—is part of His plan. Our families, our children, our jobs, our talents, our money, and our time are all important to Him.
---